WILDLAND SKIRT (FOR CHARITY)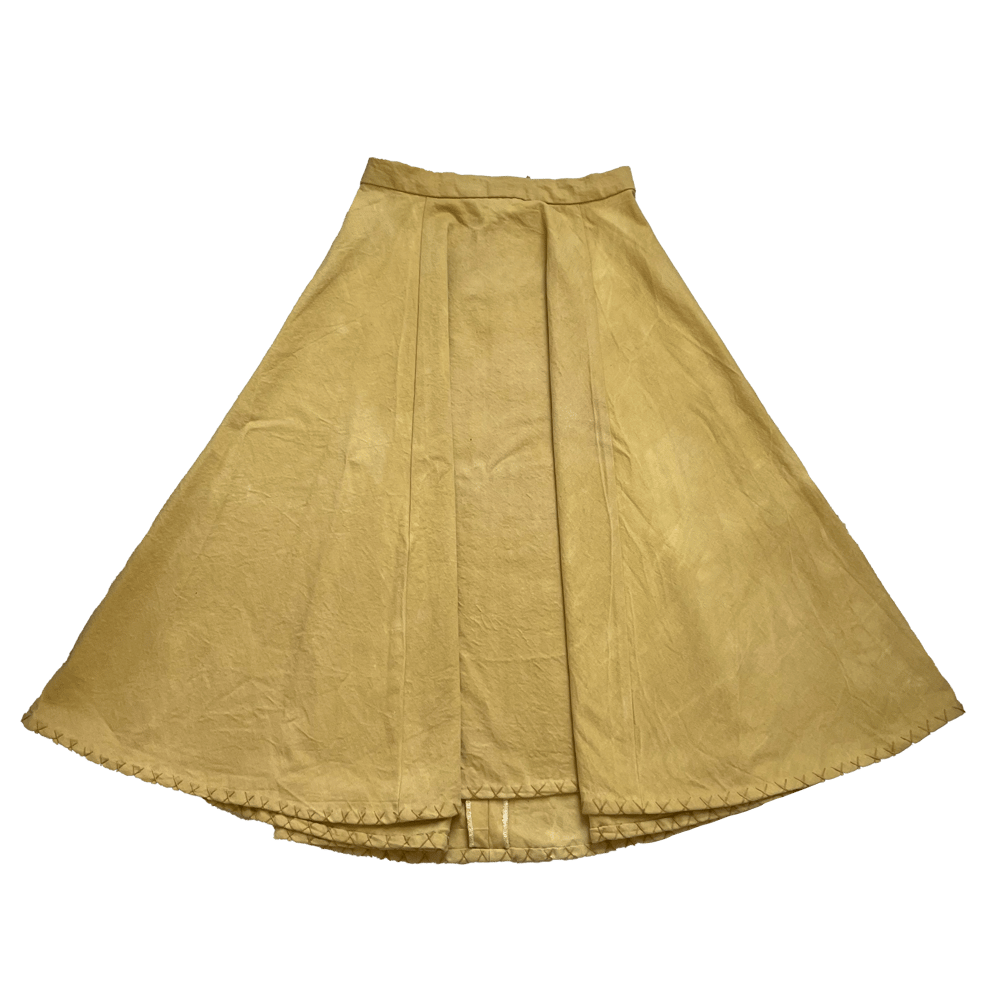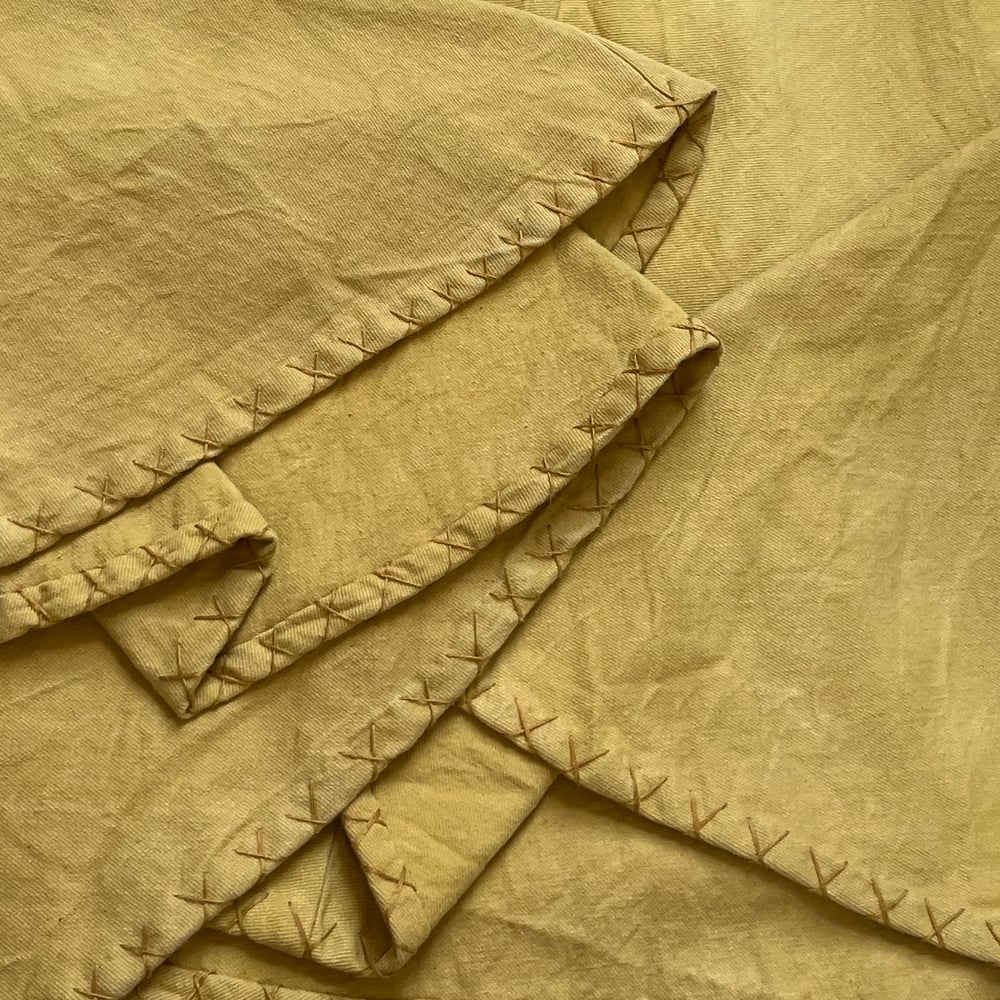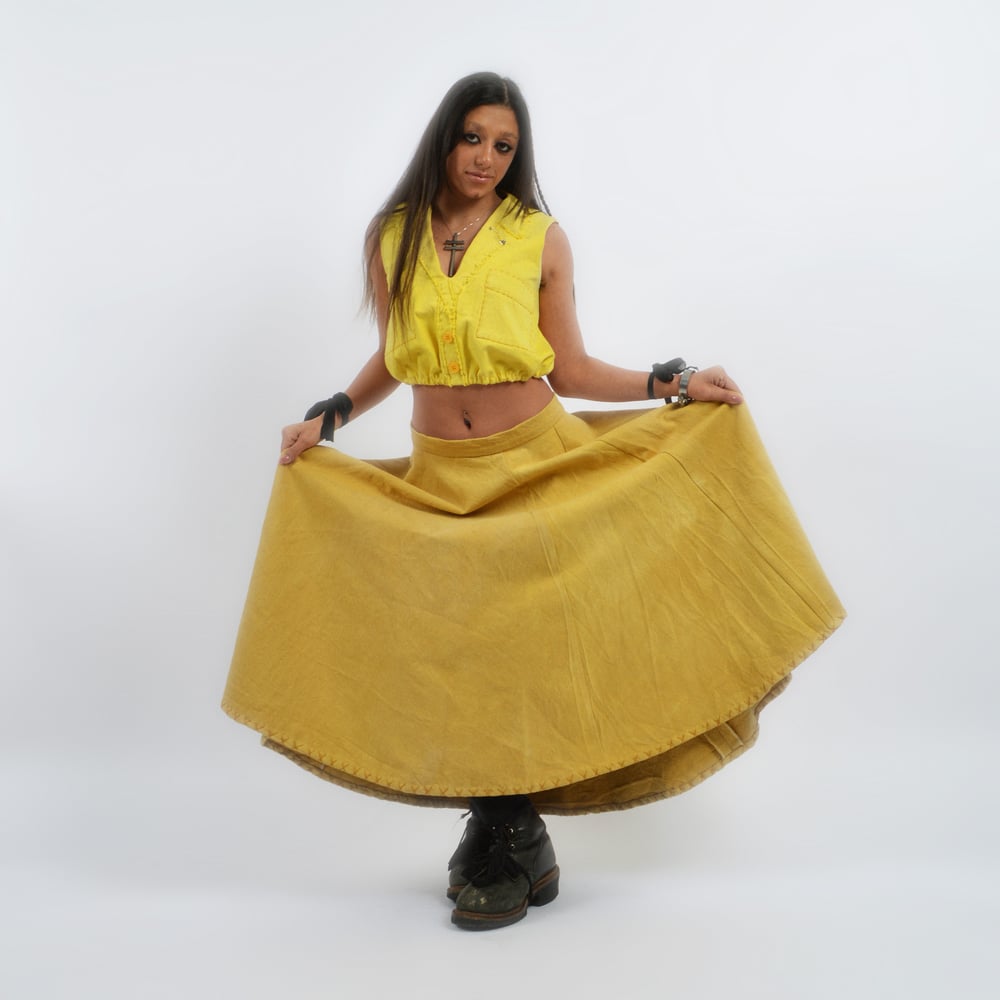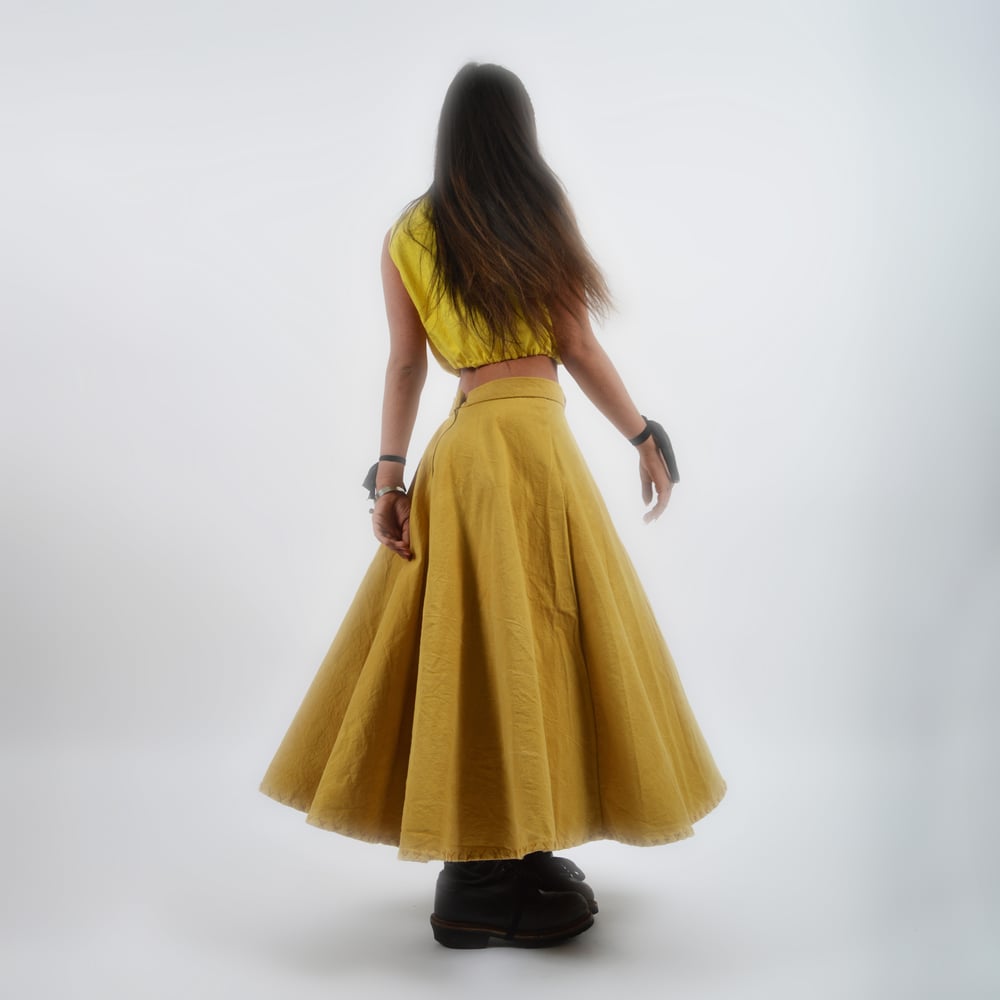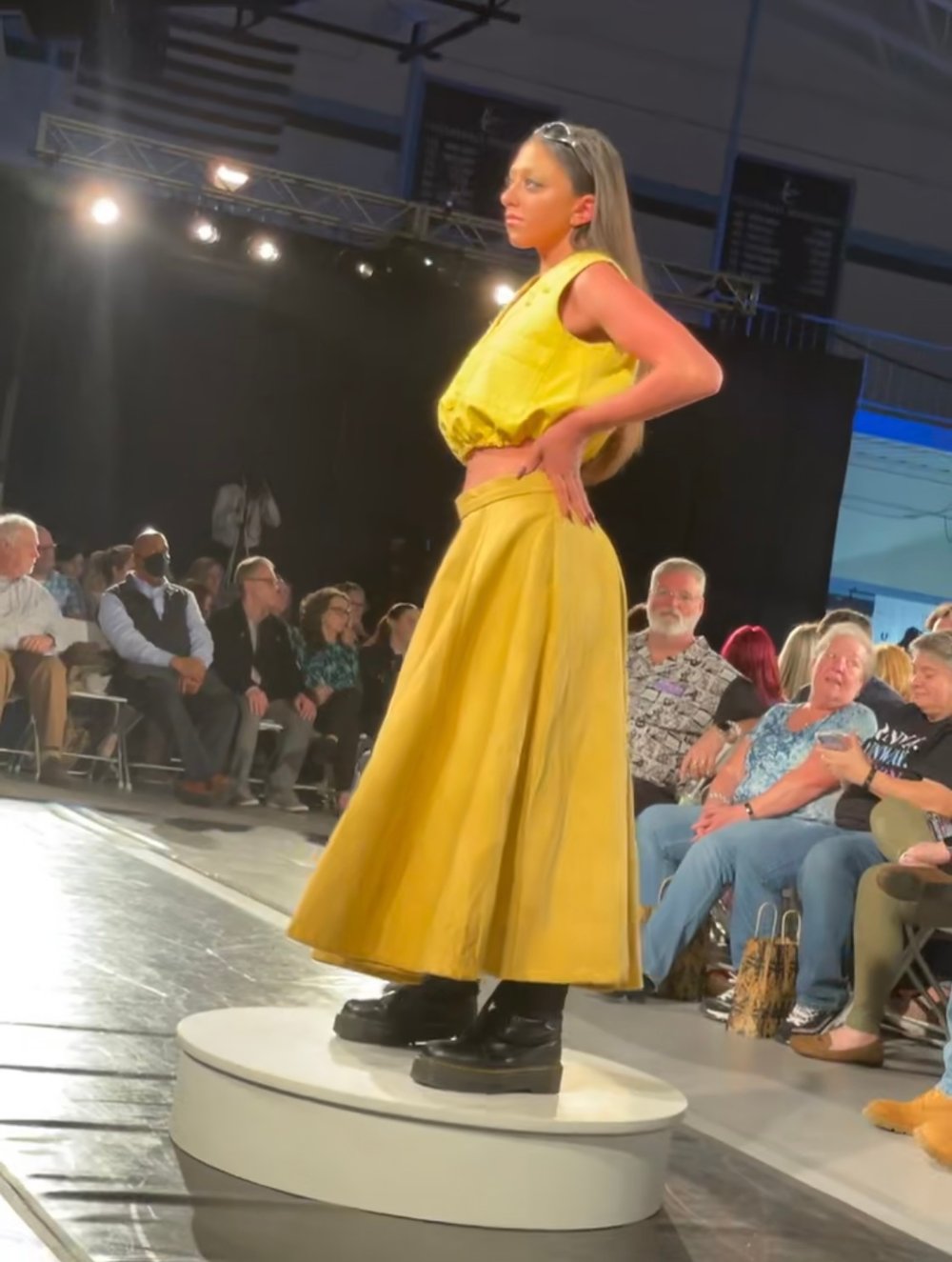 BUSHLAND's first piece featured in a runway, at the Lasell Fashion Show, a showing of student works. Prompt: Symbolic Transformation.
"I chose fire, more specifically forest fires, referencing the clothing of wildland firefighters. Inspired by the dichotomies: life & death, uprooting & growth, climate. Remembering riding my grandfather's ATV through fields of burnt trees in Arizona."
- runoff canvas
- naturally dyed with turmeric
- hand stitched invisible seams and cross hatch detail
- 100% of the profits will be donated to Wildland Firefighter Foundation
*some fading will occur due to the nature of natural dyes.
SIZING:
Waist: 32"
Length: 34"