ROPE DRESS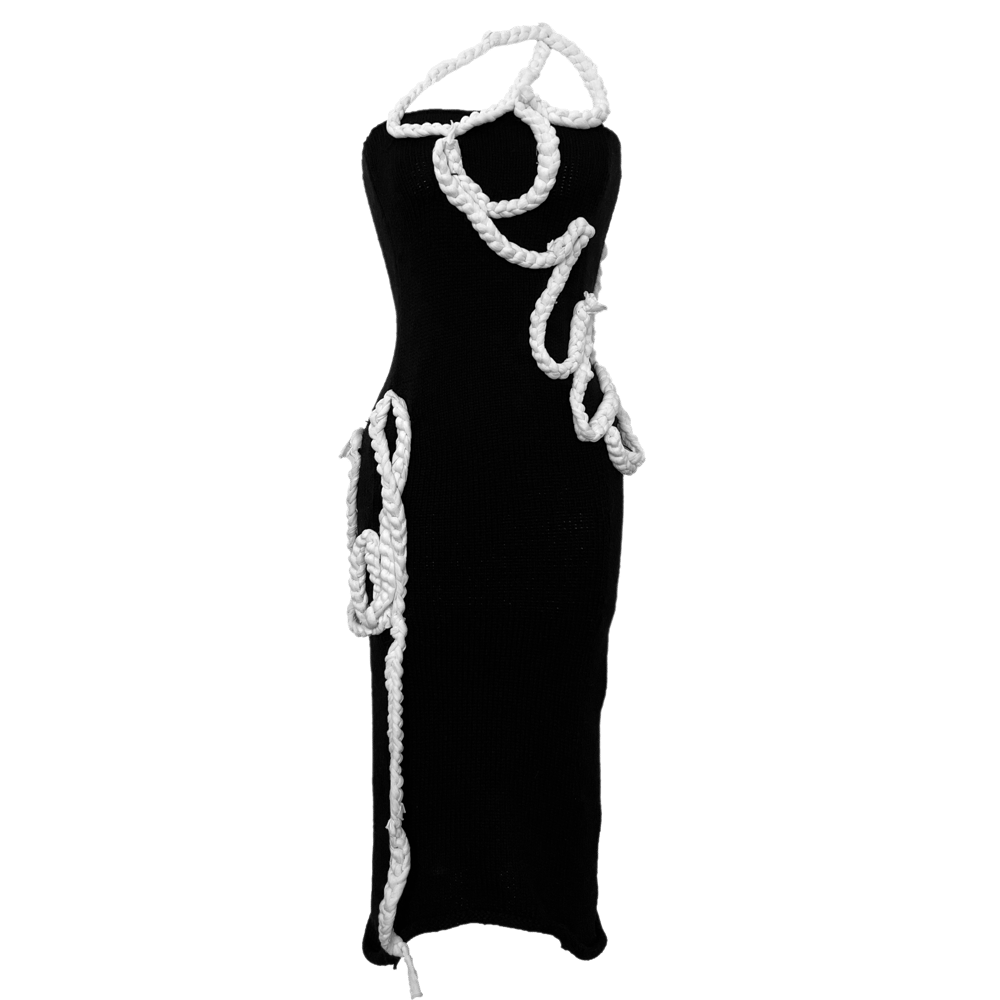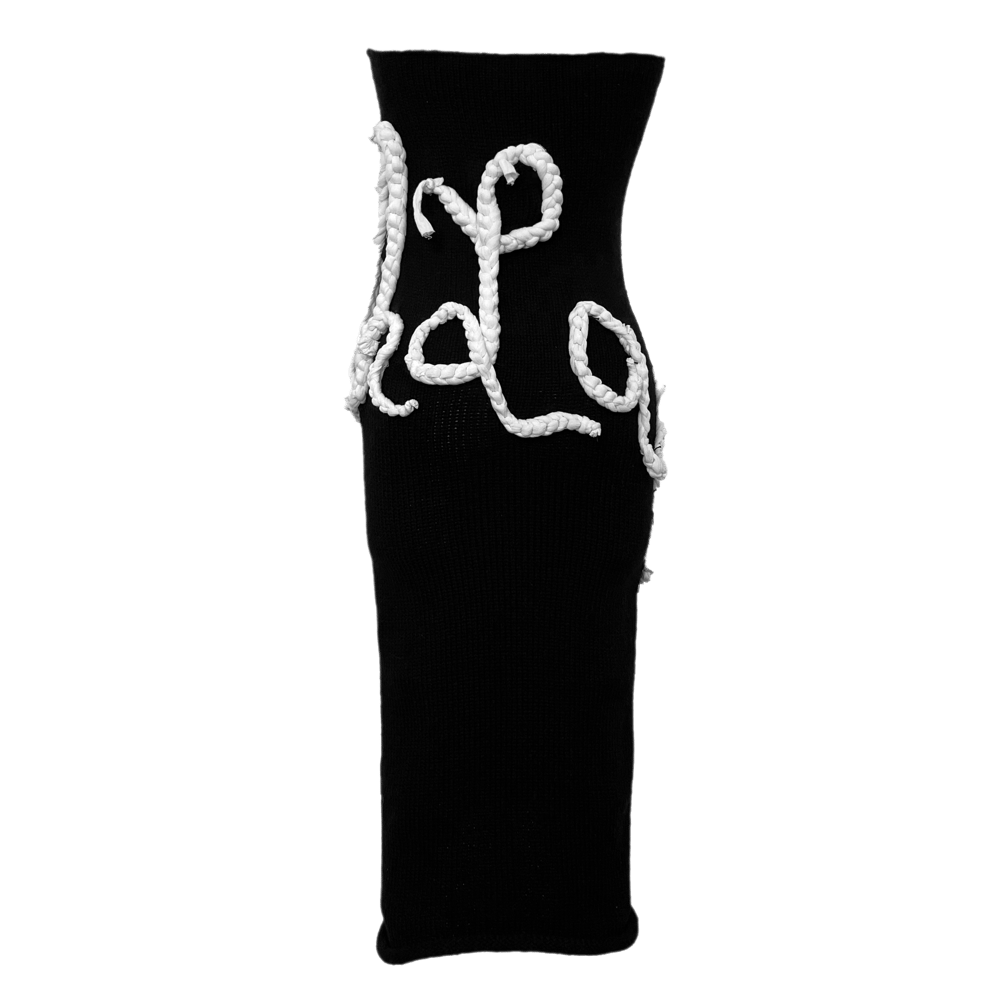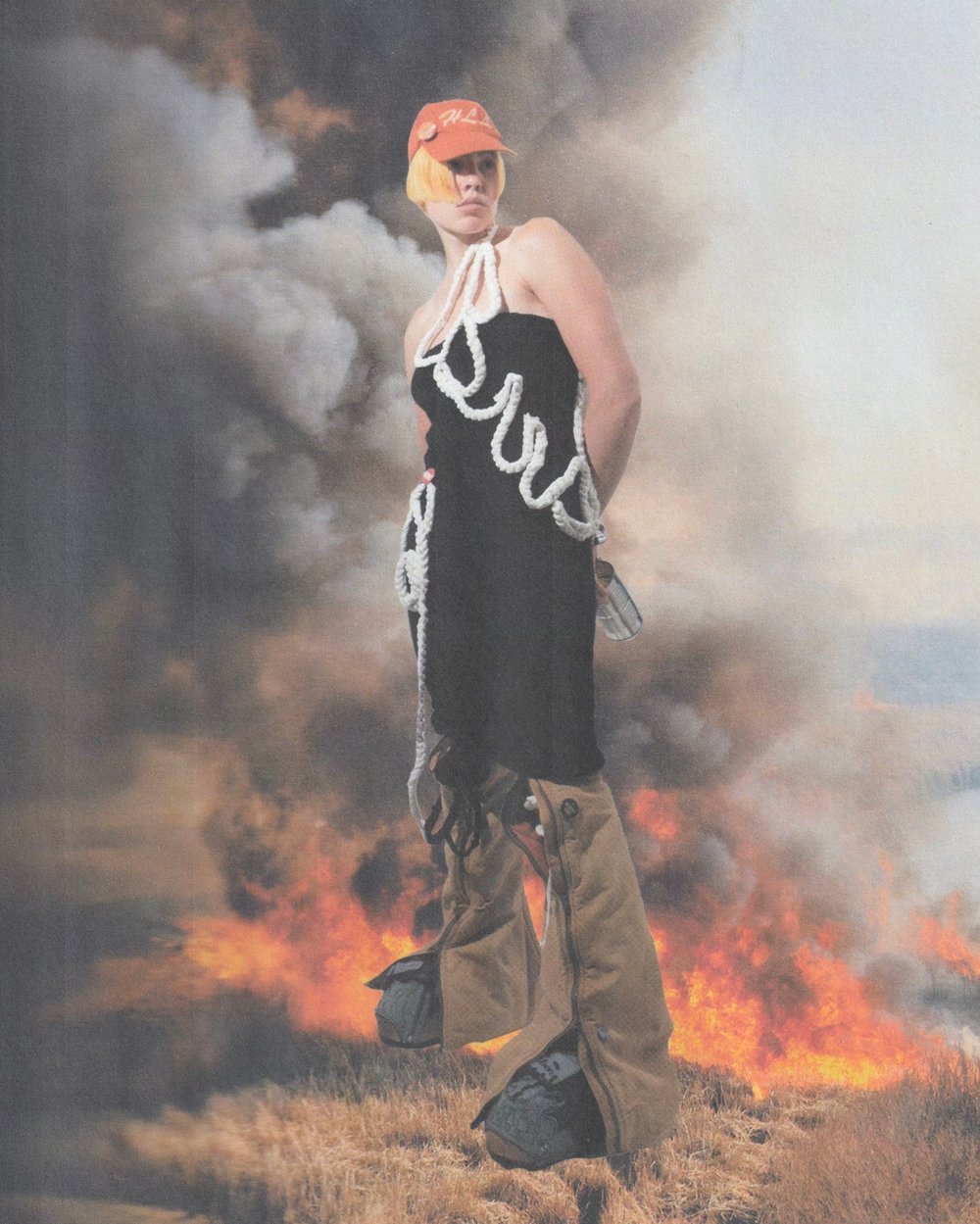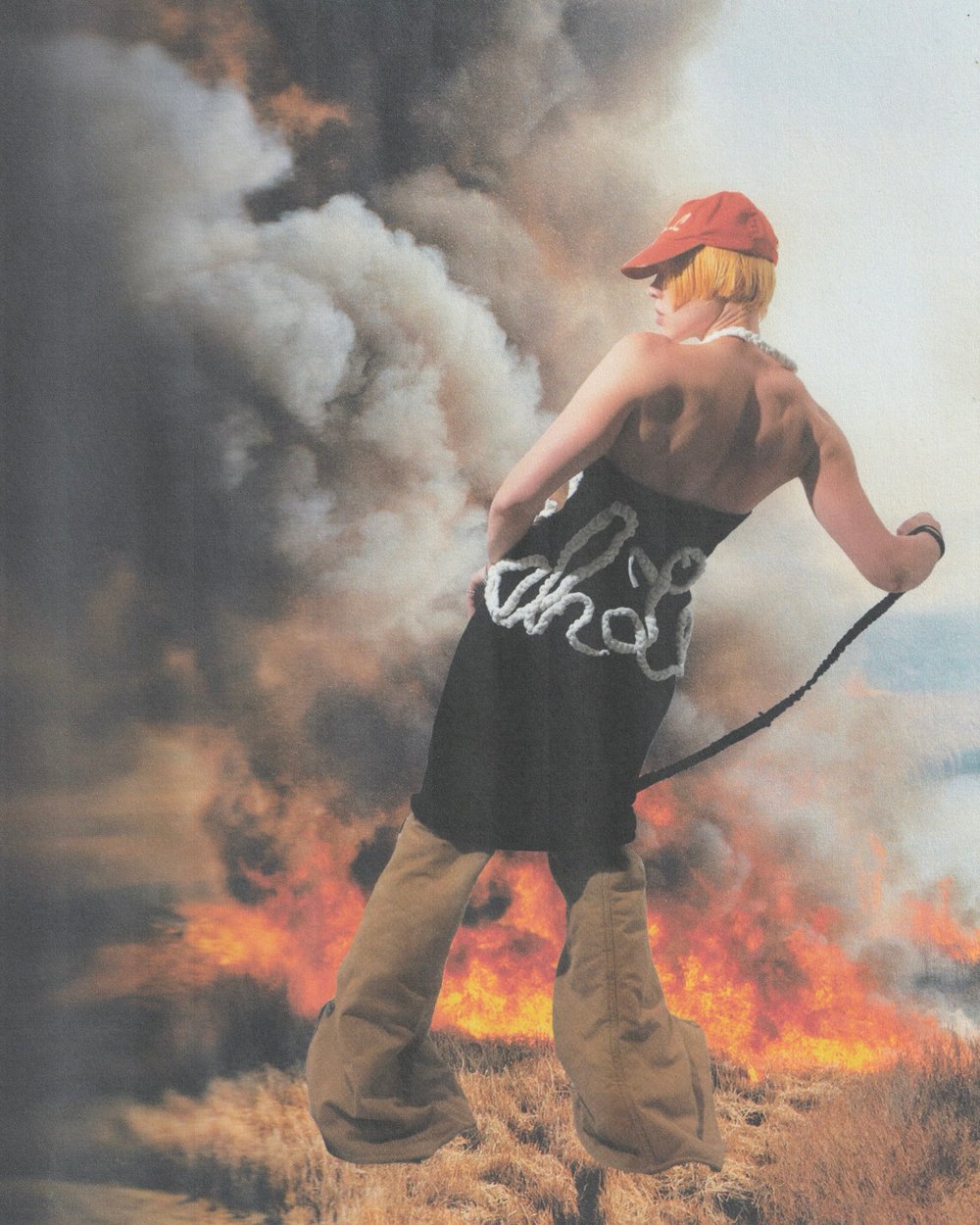 Artist POCALIPSI (https://www.instagram.com/p0calipsi/) joins BUSHLAND for June, expanding BUSHLAND's motif of the modern hunter-gatherer through entirely reclaimed knitwear silhouettes.
The ROPE DRESS wraps a fabric-chained BUSHLAND logo around the body. Machine knit jersey dress.
Made from entirely reclaimed materials.
chest - 30-36 (stretch)
length - 38
handwash in cold water.